New Old Stock Millers Falls Boring Machine
---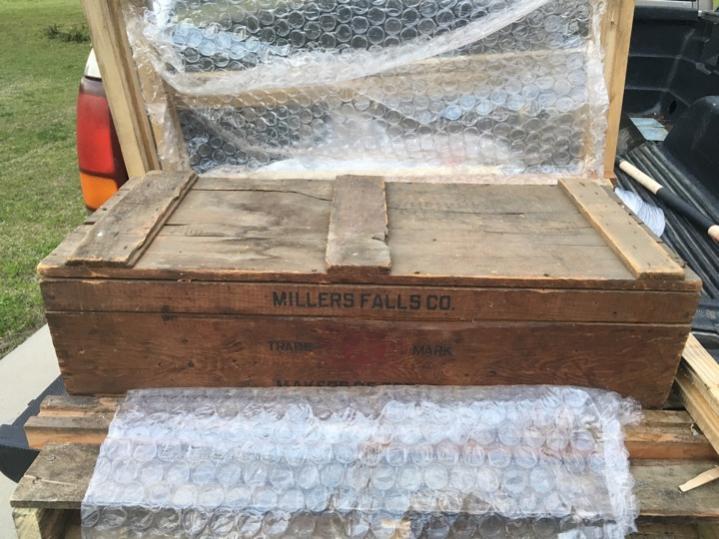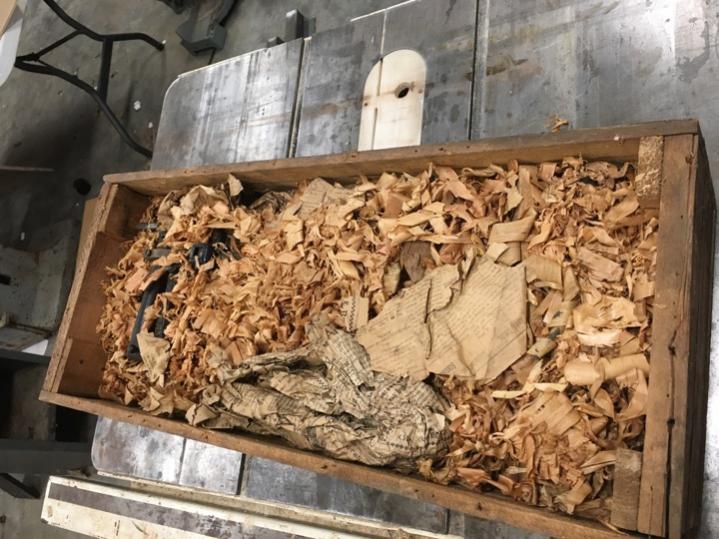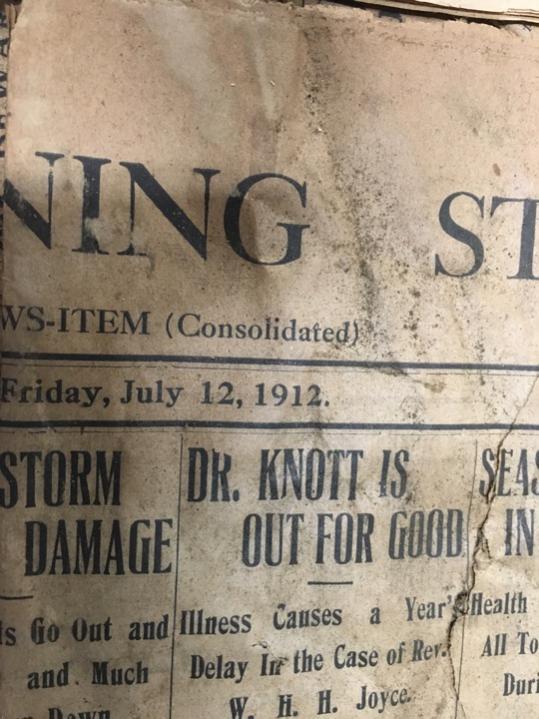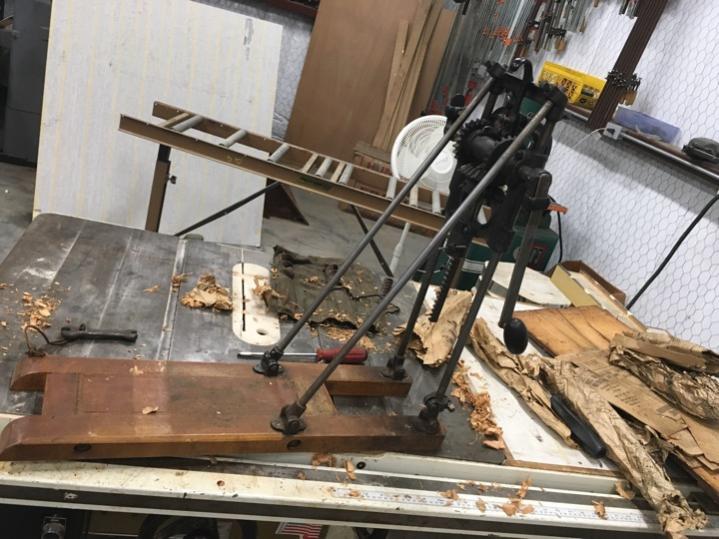 This Miller Falls boring machine was found on a shelf in Grandma's basement in North Carolina, literally. It is likely the last brand new Millers Falls boring machine on the planet. It was shipped to me as found, packed in wood shavings, wrapped in 1912 newspapers. It was nailed into the crate with wood bracing. It included 3 Millers Falls boring bits (1", 1.5", 2") in a fragile cloth roll. All original packing material has been retained. It will be repacked as found for the new owner.

(#MFNOS) Millers Falls boring machine in NEW condition.
This is one is in original new condition as it left the factory. The metal is clean and has no pitting. The action is perfect. Original wood.
Ready to work or display.
SOLD
You pay actual shipping cost. No packing fees.
We buy boring machines, complete or parts..
TOP